What is Virtual Twilight?
Also known as: Day to Dusk / Virtual Dusk / Dusk Conversion / Twilight conversion

First of all, the best real estate photography is taken in the Twilight moment when all the lights inside and outside the house are turned on, making the house look shimmering like a wonderful painting.
But because the period of Twilight moment is so short, you may not be able to photograph all the houses at the same time in the Twilight momentis.
Moreover, taking photos of real estate in the Twilight moment is not an easy task. Because it is very difficult to get the needed lighting ambience, the images are usually grainy, noisy and blurry.
For these reasons, the Virtual Dusk product is truly a comprehensive alternative in some situations.
We provide a perfect alternative solution that converts daytime photos into twilight photos. We have a team of highly skilled staff and sophisticated techniques that help create the same virtual twilight photos that look so natural that it's hard for viewers to distinguish between virtual twilight and real twilight.

To achieve the natural look, we need to remove the shadow of sunlight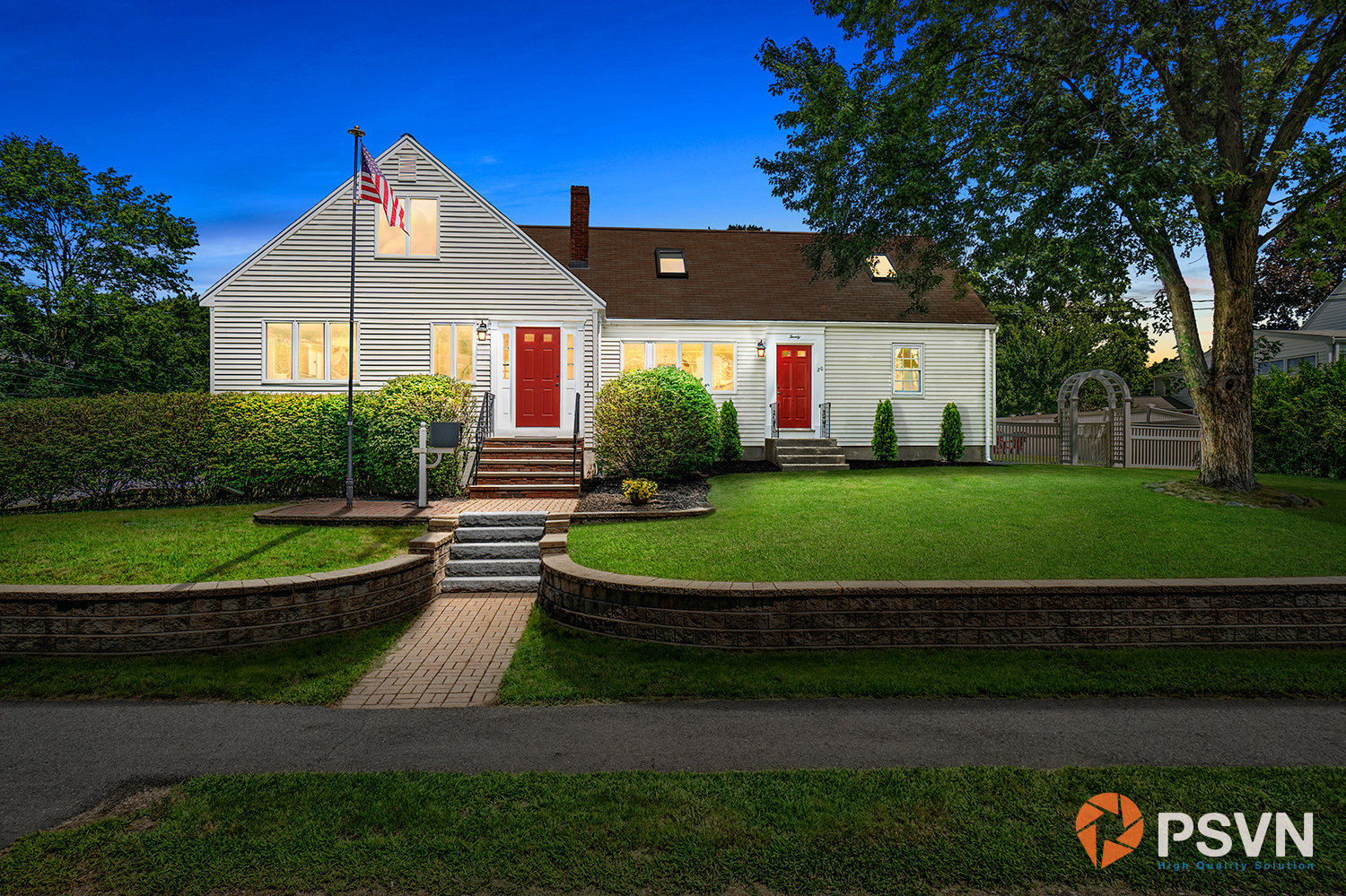 Here's the final image after lighting effect process and TW sky added
With a team of highly skilled technicians, many years of experience and optimistic workflow of making virtual twilight photos, we are proud to be able to create art works that can WOW most viewers
Here is the process of making virtual twilight real estate photos
Make the light from Daytime to Dusk/Night
Replace Dusk/Night skies
Turn on indoor lights
Turn on outdoor lights
Make lights effect
Please contact us for free test